Vythiri is a picturesque place located in the sylvan Northern High Ranges of Kerala, India.
A visit to Kerala can never be finished without going (passing) by its hills station of Wayanad. One day is insufficient for seeing every one of the things in Wayanad. There are so many hotels are there in Wayanad. The Wayanad gate is one of the best hotel in Wayanad to stay a Leisure Inn and good budget hotels in Wayanad. An area that breathes history and legend, Vythiri was the natural choice because of its accessibility beauty and pleasant climate. Rising 2600 ft. above sea level, Vythiri had been a retreat for English planters during colonial times. Acres and acres of lush green land interspersed with perennial streams and rolling hills make Vythiri the most pleasant & picturesque location in Wayanad District.
How to get to Vythiri
60 Kms from Calicut en route to Bangalore. 85 Kms from Calicut International Airport 10 Kms from Kalpetta, District Head Quarters Wayanad. 150 Kms from Mysore en route to Calicut.
General Information:
Altitude: 2600 feet above sea level
Location: Wayanad District, Kerala
Area: 150 sq. Kms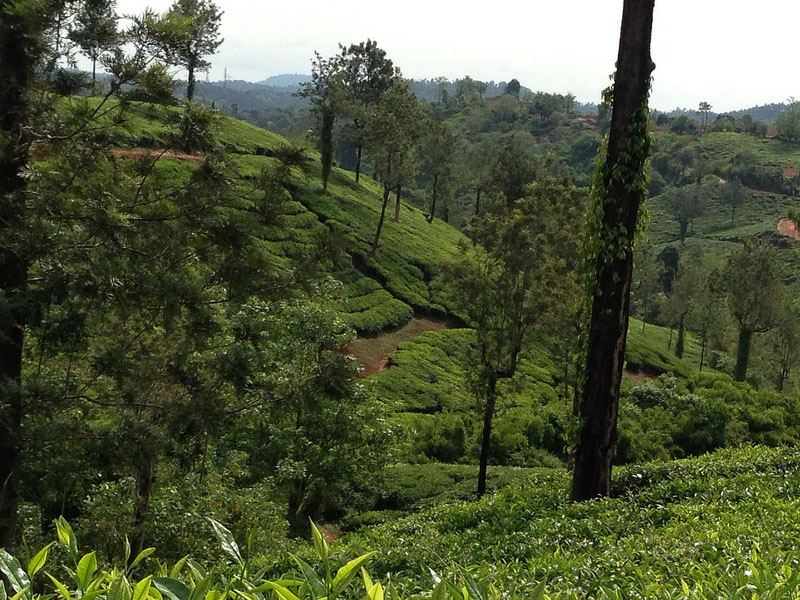 For enquiries and booking please contact on: +91 81297 02901
Tourist Attractions in Vythiri
Lakkidi: Located at a distance of juts 5 Km. Lakkidi is a gateway to Wayanad. Lakkidi is the gateway of Wayanad district being the first tourist spot on the Calicut-Mysore NH. Lakkidi was home to some of the largest Cardamom plantations in the world. It gets the second highest degree of rainfall in the world. Lakkidi is one of the highest locations in Wayanad. It is situated 700m above mean sea level, atop Thamarassery Ghat pass. Vythiri is the nearest town, just 5 km from Lakkidi. The lofty mountain peaks, the gurgling stream, luxuriant vegetation and the bird's eye view of the deep valley on the south, with its winding roads, are breathtaking.
Once during the colonial rule, Lakkidi was a secret route for local adivasis of Wayanad. Later the British identified the route and asked an Adivasi how he could export things such as pepper, spices, etc. The tribal or Adivasi helped him to find the route way out. Once the British found out the way they killed the Adivasi. Later it was seen that the travellers who passed by the routes had not reached their destination. Hence a priest was called and in a chain his spirit was called, and tied in a small tree (Chaintree). Then it started growing along with the tree. Every year there is a festival also known as utsavam in Malayalam with a feast along the roadside of temple.
The Thamarassery Ghat pass that leads to Lakkidi en route from Calicut has nine hairpin curves from Adivaram (Downhill) to Lakkidi through steep mountains and a journey through the serpentine Ghat pass is worth an experience. It is about 2296 ft (700m) above the sea level and the major town nearby is Vythiri which lies five km away.
The lush greenery of the hills, gorges and streams seen on both sides of the passage up the hill are sure to linger in the visitors' mind for a long time. Tourists often stop by Lakkidi View Point, the vantage point which offers dazzling views of the surrounding cliffs and valleys. This is a popular picnic spot offers a fantastic view of the valley and the sneaking Ghat road known as the 'Thamarassery Churam' that connect Wayanad with Calicut.
Lakkidi is one of the richest biodiversity areas in the Western Ghats. There are a number of species including lion tailed macaque, rare birds, Indian Shag (phalacrocorase fuscicollis), Little Cormorant (Phalacrocorax Niger), Little Green Heron (Ardeola striatus), and Pond Heron (Ardeola grayii)
Lakkidi is a true rainforest along some deciduous forests in the Ghats section of Wayanad so rains starts in May and ends in December, due to the rainfall and beauty it is often called "Cherapunjee of Kerala". It has an average rainfall ranging from 600–650 cm or above. It experiences chilly climate throughout the year with mist and fog. It is said to be coldest place in Wayanad district as well as one of coldest in Kerala. it enjoys koppen highland climate. Generally monsoons come with torrential rainfall and windy weather
| | | | | | | | | | | | |
| --- | --- | --- | --- | --- | --- | --- | --- | --- | --- | --- | --- |
| Jan | Feb | Mar | Apr | May | Jun | Jul | Aug | Sep | Oct | Nov | Dec |
| 17 | 20 | 21 | 22 | 25 | 23 | 21 | 20 | 20 | 19 | 18 | 18 |
| 6 | 10 | 13 | 15 | 17 | 16 | 15 | 14 | 12 | 11 | 10 | 8 |
(Source: Wikipedia.org)
The given above are average high and low temperatures. Lakkidi experiences warm climate from [March - May] and cold climate from [Oct - Jan]
Lakkidi has highly rich soil with an average height of 700m above sea level thus forming one of highest mountains in Wayanad district. Good soil has resulted in plants like coffee, tea, oranges, spices, etc. It gets copious rainfall latire soil.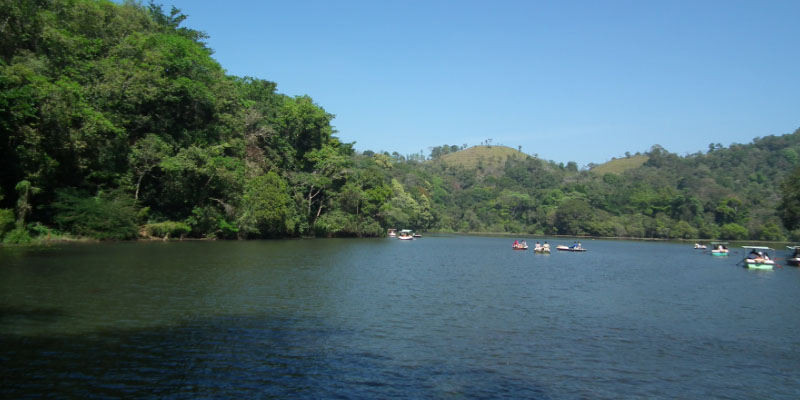 Pookote Lake:
It is the unique perennial fresh water lake tucked in the rocky hills. You will enjoy seeing the children's park, the handicrafts' emporium, the spice emporium and a fresh water aquarium here.
Three km from Lakkidi is the Pookote Lake, the natural fresh water lake, very wide and deep, one of the rare reservoirs of water in Wayanad. Surrounded on all sides by meadows and hills, it has become a favourite picnic spot.
For enquiries and booking please contact on: +91 81297 02901