Stay connected:
We provide free wifi services to all our customers lest they miss any important mails, business or better more, a concern from a loved one.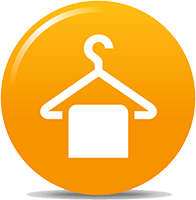 We wash it, spot clean:
Clean and clear is what preferably describes our laundry service. We have a well organised staff, who will cater to all your needs and provide you with crisp n sleek clothes for the day.
For enquiries and booking please contact on: +91 81297 02901