The Wayanad Gate Leisure Hotel - Lakkidi, Vythiri
It is said that beauty lies in the eyes of the beholder. Welcome to Vythiri, Wayanad, Kerala — the Skies — the Hills — the Lakes…a perfect place in the world where all these natural gifts blend – We, at The Wayanad Gate consider that beautiful. Share some moments with us, and you will start believing in that too.
We are located in Lakkidi, Vythiri one of the most scenic places in Wayanad, 700 m above the mean sea level. Lakkidi Wayanad is the place with the second highest degree of rainfall in the world. This place is blessed with many sightseeing points, lakes, gorgeous streams, lavish vegetation, rain forests and mountain peaks. The panoramic view of the deep valley with winding roads is truly breathtaking. All these have made Lakkidi a favorite tourist destination... Tourists often stop by Lakkidi View Point, the vantage point which offers dazzling views of the surrounding cliffs and valleys. We, The Wayanad Gate Luxury Hotels in Wayanad, is here to be your host. Enjoy all these natural blessings along with our luxurious services and take away a bundle of greenish everlasting memories for a lifetime….
The Wayanad Gate is located near the famous chain tree in Wayanad. There is an interesting story behind the history of this Chain Tree. The Wayanad Gate is a Premium Hotel in Wayanad with facilities like Boardroom, Banquet Hall, Dining etc.The Wayanad Gate, Luxury Hotels in Wayanad Welcomes You, STAY WITH US, STAY WITH A SMILE….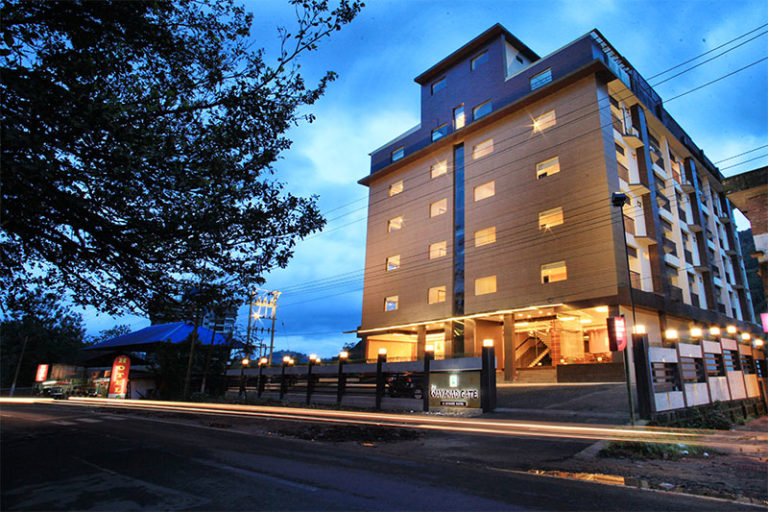 For enquiries and booking please contact on: +91 81297 02901